Arctic Meteor - D6
Share
Set of 11 Sharp Edge Resin Dice or Single Custom D20
Regular price

Sale price

$5.00 USD

Unit price

per
Customize Your Crit!
Each D20 you order has a Custom Crit! You can select from a number of existing icons, type in a custom 4 letter word or even upload your own image (see here for template and file format details)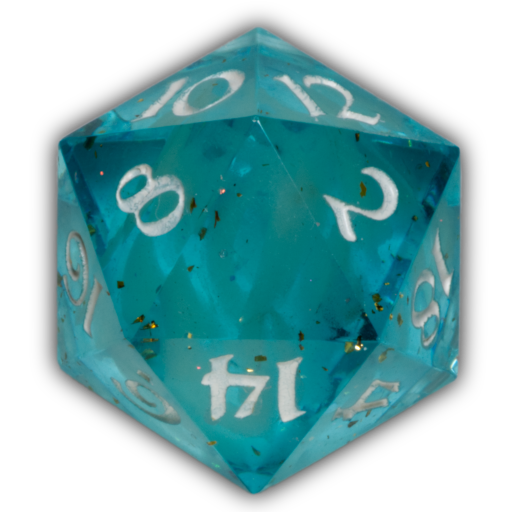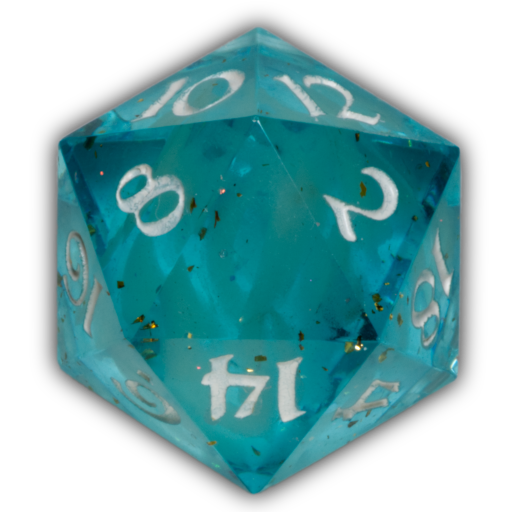 Sometimes you need just a few extra specific dice to make your set perfect. When they are available these singles are a great way to optimize your dice set.
Dice: Single D6
Family : Arctic Meteor
Arctic Meteor dice are a wonderful light blue with white inked letters a touch of glitter and a big surprise. These glacier inspired dice are reminiscent of [insert very cold planet that I won't name because I don't want to make Disney mad] and the secret is they freaking GLOW IN THE DARK! (seriously we danced like kids when this worked the first time)! These are hand mixed, hand poured, hand polished, hand inked dice so each one is its own small piece of art no two dice will ever be the same!
To learn what Esimar and the Archive say about these dice check out their Archive Notes
We attempt to ship dice with in 2 to 4 business days. However, because each set of dice has 2d20 that are customized (even if you pick the "standard 20" it still goes through our process) please allow up to 2 weeks for your order to ship. If you need expedited processing please select that at check out so that we can make sure to accommodate you.