Chromatic Abyss Dice Vault
Share
Regular price

Sale price

$20.00 USD

Unit price

per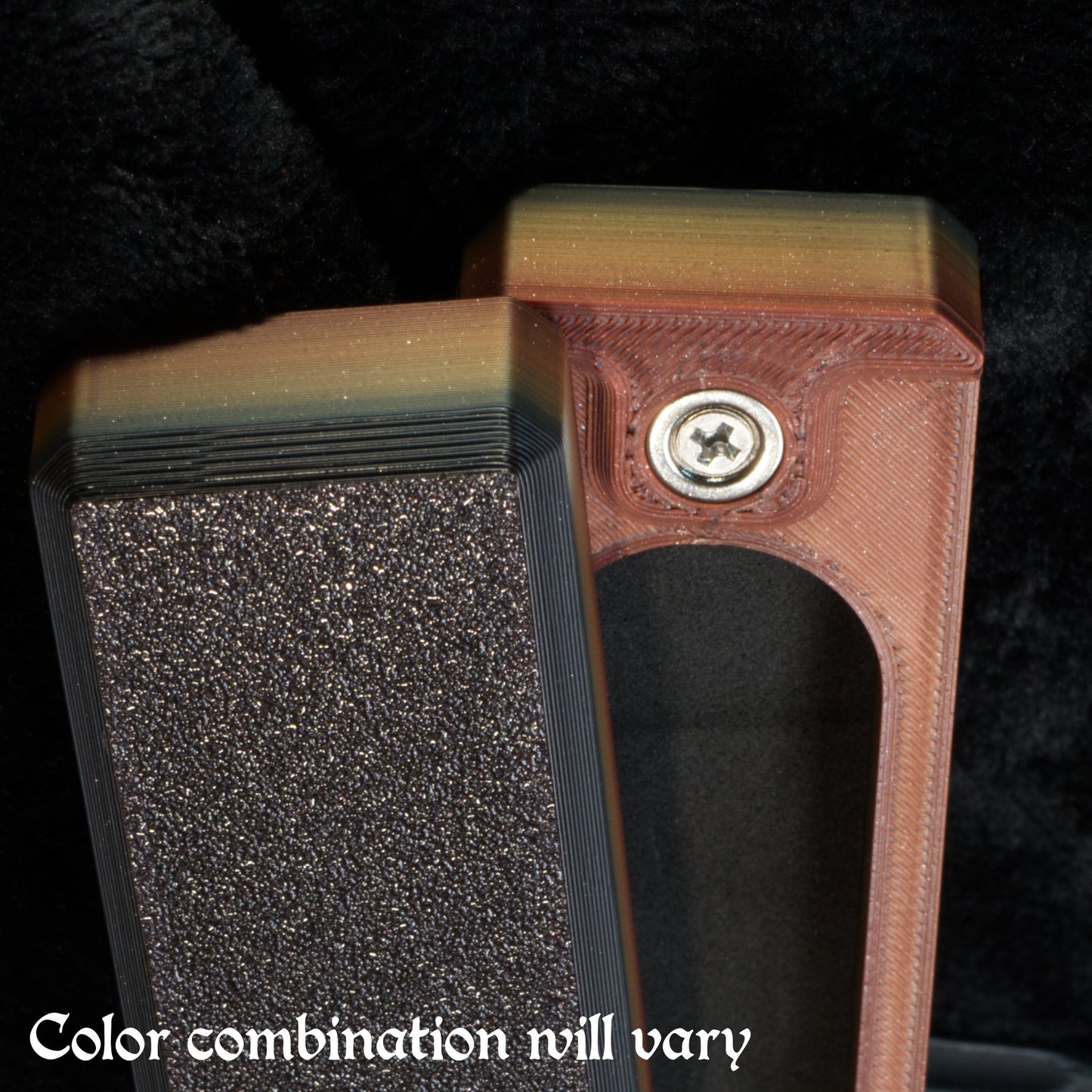 Introducing the Chromatic Abyss Dice Vault - our captivating Dark Rainbow Dice Vault that combines gold, red, and black hues in a mesmerizing spectacle. Crafted through precision 3D printing, each vault is a unique masterpiece, ensuring no two are exactly the same.
Behold the ever-changing colors as they fluidly transition before your eyes, creating an enchanting shimmer that adds a touch of magic to your gaming setup.
Designed with your needs in mind, this dice vault features strong magnets, securely protecting your precious dice during transport and storage. Experience the satisfaction of a seamless and elegant opening and closing every time.
Customization is the key to a truly unique gaming experience. With 17 colors of foam inserts to choose from, you have the freedom to personalize and protect your dice in style. Find the perfect combination that resonates with your character or reflects your gaming style.
Indulge in the enchantment of "The Chromatic Abyss" - where innovation meets beauty. Immerse yourself in the ever-changing colors and sparkling shimmer, and embark on unforgettable gaming adventures with this extraordinary 3D printed dice storage solution. Elevate your gaming experience today!

* Sorry dice not included *sad trombone* but if you order a set of dice, you can get a dice vault for 25% off.